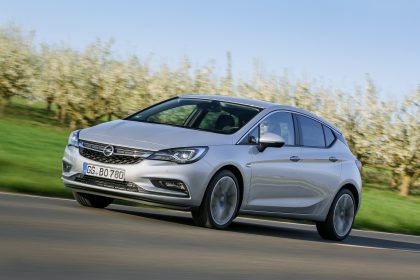 Opel/Vauxhall continues on its successful path in Europe: May sales were up by around 12 percent to more than 102,600 cars in total. Opel's overall volume increase in Europe for the first five months of the year now stands at almost 38,500 units (more than 8 percent), giving Opel an increase in volume surpassing the overall 2015 results after only five months.
Opel grew stronger than the overall European total vehicle market both in May and year-to-date. The market was up by only around 6.8 percent in the period from January to May. Opel's market share has increased by around 0.1 percentage points to 5.9 percent over the course of this year.
Opel registered an increase in registrations in 18 European markets in the first five months. The brand with the Blitz managed to improve its market share in 15 European countries.
"The strong growth is the result of our young and attractive model portfolio. The new Astra is one of the keys to our success and we have already received over 200,000 orders for it from across Europe. The new Mokka X has been available for order for a few days and it will continue the success story of the shooting star Mokka. We are on the right track," said Peter Christian Küspert, Vice President Sales & Aftersales.
Europe's "Car of the Year 2016", the new Opel Astra, was once again the main driver of this growth. So far this year, more than 113,500 Astra have been sold – an increase of around 22 percent compared to the same period last year. The current orders are proof of how well the overall Opel portfolio is perceived. The Opel Corsa has been ordered more than 500,000 times across Europe, the lifestyle champion ADAM over 200,000 times and the successful Mokka SUV 580,000 times.