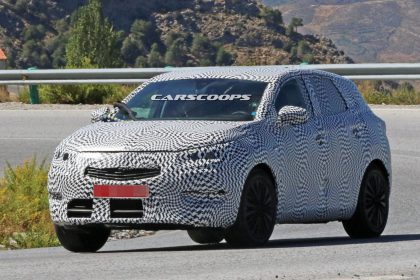 While spy photographers have only caught this car in the wild just recently, they've gone from thinking it was Peugeot's upcoming 2008, to being pretty certain it's actually a new compact SUV from Opel.

The issue with the 2008 hypothesis was that the all-new 2008 will be sharing the same platform with the new Opel Meriva and the Citroen C3 Picasso and while heavily camouflaged, this car is clearly bigger than any Meriva-sized vehicle.
If you stare at the grille long enough, you may experience a deja vu moment involving other camouflaged Opel cars. Plus, Peugeot have mostly given up on having indicators on the fenders whereas Opel hasn't.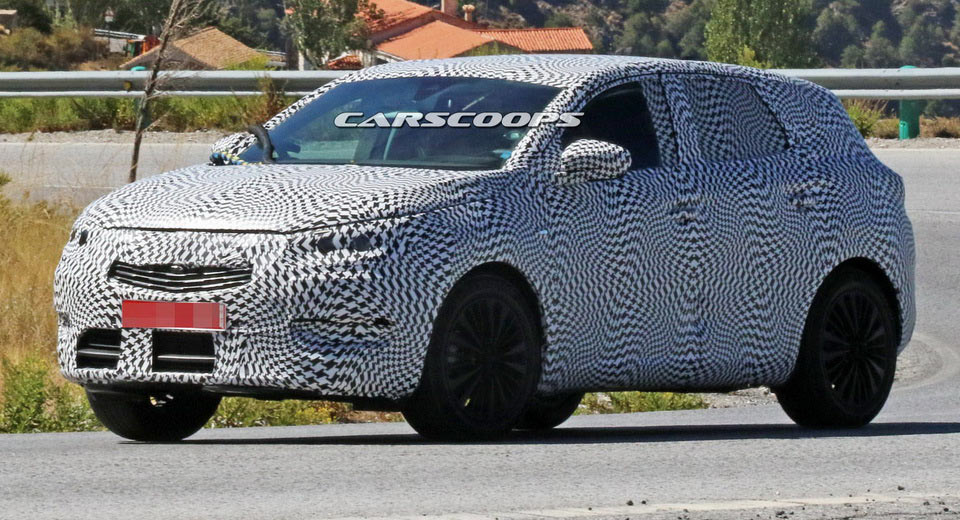 Technically speaking, a 3008-based Opel crossover would also be sharing the EMP2 modular platform along with a wide array of modern day safety systems such as blind spot monitoring, active safety brake, automatic high beam, park assist and adaptive cruise control.
In terms of power units, it's best we wait for Opel to make the necessary announcements. However, expect a range of turbocharged petrol and diesel engines, offered alongside 6-speed manual and automatic transmissions – much like the 3008, or the Astra if you prefer.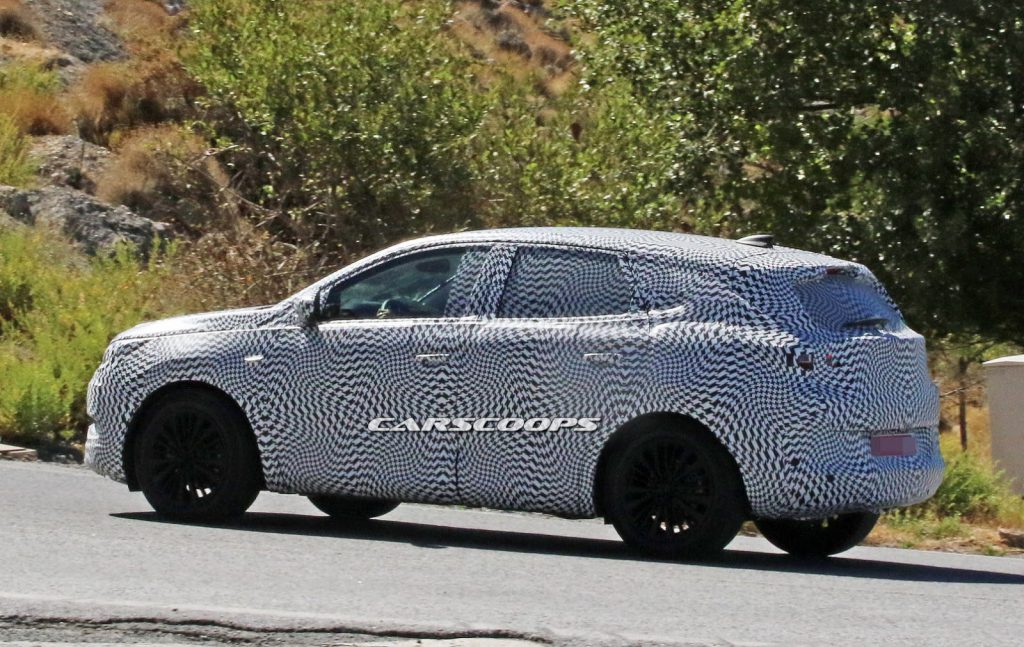 While this is far from being official, Opel is rumored to be planning a total of three new crossovers, including this one here, the upcoming Meriva (which is going to morph into a crossover) and a larger SUV closely related to the recently unveiled Peugeot 5008.
Source:  – CarScoops

URL: – http://www.carscoops.com/2016/09/opel-caught-testing-compact-suv-likely.html